So today I got cordless headphones after my 2 year old normal headphones refused to play the music. Big deal!! Yes it is a big deal, cordless headphones are still new here, not many people go with them. Reason? They are expensive! Yes, its a fact, I got this one for Rs.800 while I could've got a normal one with probably better sound output for Rs.150.
So I got Frontech Masti(the first one, Model No. : JIL- 3475).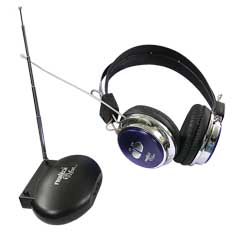 And here are the pics that I took with my mobile!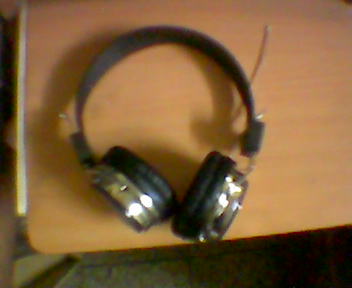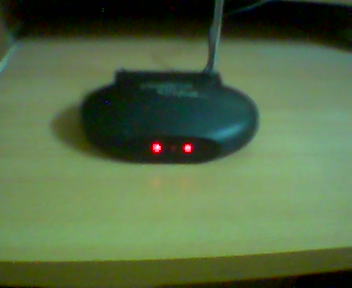 Not that I'm a lot excited, but I thought what the heck, lets try it!! 😉 It requires 4 AAA size batteries(2 for transmitter & 2 for headset). So far it looks acceptable, with decent sound output & the range is quite good as well, I've the transmitter placed on top of my CPU cabinet & I can go into another room or out of the house & it still works, though there are short/tiny blank periods when in use, signal problem I guess! 😉
Also, this one doubles up as an FM Radio too. So for the Radio, all I've to do is switch off the transmitter & switch-off & switch-on the head-unit & voila, I'm listening to radio & I can change between channels!! What it does is that when I turn on the head unit, it scans for the transmission from the transmitter, & if it doesn't find any signal from it(meaning that the transmitter is switched-off), then it scans for the Radio signal & starts playing it!! 😀
That's the only cordless gadget I'll take for now besides my mobile!! I would've bought cordless keyboard & mice but then they are not as good as their corded cousins, & I prefer quality there, after all its a matter of earning bread!! 😉