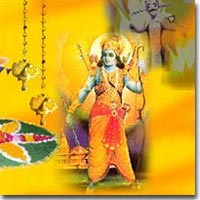 Yes, crackers are burning, the bursting sounds, fireworks, the lighting, the prologue to Deepawali, Dussehra is symbolic of the victory of Good over Evil, celebrated as the day when Lord Ram killed the Demon Ravan.
But the celebration is good only when you get the message the occasion imparts, Kill the Evil spirit in yourself. Otherwise its no good burning the crackers, lighting fireworks!! But then who cares? Yeah, that's right, people hardly care!!
And now that Dussehra is over, I look forward to the real deal, the festival of lights called Deepawali, which is celebrated to mark the home coming of Lord Ram to his kingdom Ayodhya after spending 14 years in exile with his wife Sita & his brother Lakshman. 😉
Happy Dussehra!!