It came all of a sudden, thunder & lightening & then it started pouring down hard!!
At around 5:30pm today, the wind started blowing hard, there was thunder, then lightening & finally it started pouring down hard!! And the electricity went out!! 😀
Great, who requires electricity in such a weather!! It grew a bit cold, the skies turned dark!!
I thought of it as a good chance, so I plugged in my ear-pieces & turned on the radio of my mobile and came out of my house for the view!! 😀
And I snapped some photos from my mobile of the view!! 😉
Not good but here they are.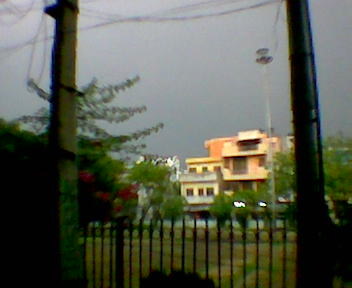 This is not my house by the way, its not even one house!! That's the block of apartments on the other side of the park that is in-front of my house. The skies had turned really dark & all light was gone!!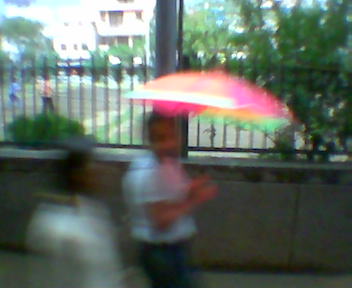 It was raining, so obviously there were umbrellas around!! 😉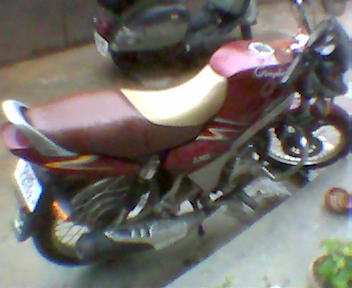 This is my bike, standing half in open & half in shade & thus half-washed & half-unwashed!! 😀
But what I thought to be a long affair, turned out to be pretty short one. The rain stopped within 15 minutes & the electricity came back on in 30 minutes. So I came back in to turn on my PC!!! 😀